So looking for the facts behind the mystery of Bermuda Triangle? More than 1000 ships and planes have disappeared in the triangle area over the past five centuries and continue to do so.
And all these happen when apparently there is no human errors, equipment failures or even natural disasters. Strangely, the ships and aircraft just vanish when everything seems to be okay.
Many believe that Devil is at play here and therefore call the area also as Devil's Triangle.
The facts however are quite far from what is generally known or believed to be true. There are many stories and myths created through sheer imagination of writers who have used them rampantly to draw publicity to their books. In many cases, the facts got blurred.
Well, I have been digging deep into the incidents, and analyzing the facts and evidences to bring out the truth. Check out the Theories of Bermuda Triangle that explains those strange factors causing the disappearances and solve the Bermuda Triangle Mystery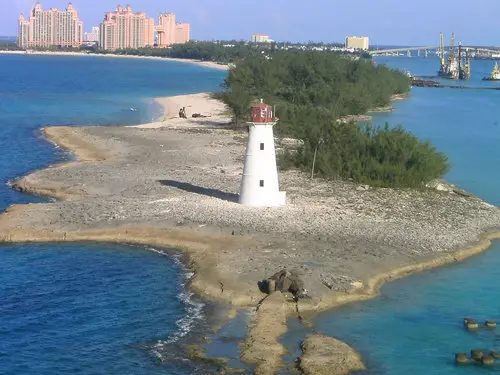 So where is Bermuda Triangle located and how large is the area? Is there a map? And do you get to know when exactly you cross the line and enter the area?
By the simplest of all definitions, Bermuda Triangle is located off the South-Eastern coast of US in the Atlantic Ocean. The three corners of the triangle are: Miami (Florida); San Juan (Puerto Rico); and Bermuda (the north-Atlantic island). The accidents have mostly taken place near the southern boundary of the triangle between Florida and Puerto Rico. You can always argue that's obvious because that's where the area of the triangle is widest and therefore such possibilities should be more anyway!
BUT the area is not as simple as it appears in the picture above. If you want to explore deeper into the area, its location and the map, check out Bermuda Triangle Location & Map.
So the next question is why the name "Bermuda Triangle"? I understand that at the time of coining the term, the first name that came up was "Miami Triangle". But Florida objected saying that they would lose visitors to Miami with such name. So the next name was "Puerto Rico Triangle". Puerto Rico too objected. Then it turned to the 21 square mile tiny island Bermuda and no one seems to have bothered. Bermuda was also known as the "Isle of the Devils" which fitted to the triangle concept quite well and therefore the final name "Bermuda Triangle" came up.